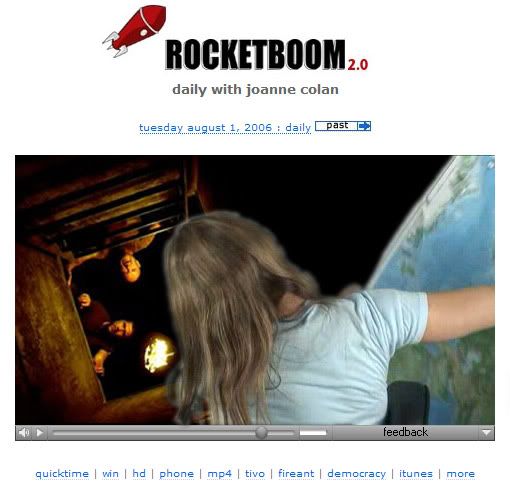 Micro Persuasion. Steve Rubel on how technology is revolutionizing PR and marketing.
Steven Rubel blogs about PR and marketing. This posting caught my attention. "Rocketboom, the pioneering video blog, although quite successful is realizing that advertising alone won't sustain its future growth. According to a
Marketwatch report by Frank Barnako
, Rocketboom's Andrew Baron is exploring other revenue streams, including potentially charging for shows. Further, he views the show as a loss leader that is driving demand for other services like consulting. Baron is producing John Edwards' video blog.
Advertisers want eyeballs and millions of impressions. The startup sites - even the successful ones - can't deliver so they need to explore alternative streams. Video is hardest hit here because it's more expensive to operate.
I've said it before
[Steven Rubel], "If you're a Web 2.0 site counting on advertising as your sole source of revenue, don't do it. Advertising is very cyclical. Yes, your overhead is low, but you might be ahead of the curve. The marketer's way of thinking hasn't shifted yet."
So if Rocketboom is facing these issues, what about Podtech and Podshow? Could a shakeout be in the works?